Please call us at (239) 395-5858 with questions about our services or to schedule an appointment. You can also fill the online section below to request a time for an therapy evaluation, consultation, massage therapy session or Pilates session. All services are by appointment, however you are always welcome to walk-in to view our facilities, and speak with our front office staff. We are happy to provide a free consultation with one of our physical therapists, to discuss whether physical therapy and the Island Therapy Center can meet your needs.

We will verify your insurance prior to your first session. Evaluations typically will take forty to sixty minutes and include a treatment session with education and advice from your therapist. Subsequent sessions include 40-60 minutes one-on-one attention from your physical therapist.
We will be happy to e-mail you our intake paperwork to expedite your patient registration. Alternately, you will be asked to arrive early to complete the forms.

We are located in the Sanibel Square plaza, near the Sanibel Bean, just west of the School House Theater on Periwinkle Way and opposite the children's playground. Upon entering the plaza, turn left into the parking lot behind our building. You will see our wheelchair accessible ramp from the parking lot, which leads to our comfortable waiting room.

Full HIPAA and patient confidentiality ensured, with alias registration available. Please contact us for rates.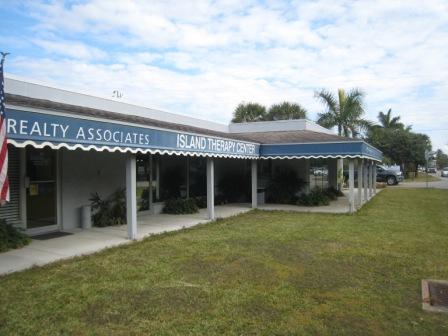 Please complete and send the form below if you would like a consultation or to schedule an appointment for physical therapy, massage therapy, medical fitness or Pilates session: